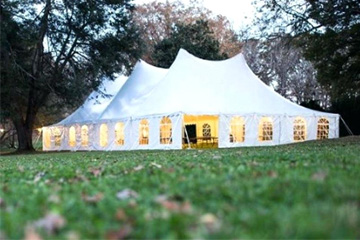 When it comes to tent rentals in Dublin, we have you covered.
You might have noticed how colorful and cheerful family and corporate events are in Dublin, CA. For more than 20 years, Icelebrate has been at the forefront of decorating those special family moments with our high-quality tent rentals and other event accessories. The result? More clients keep trusting us to help organize their upcoming events and provide comfort and entertainment.

From family come-together parties and wedding events to graduations and corporate executive meetings, we promise 100% delivery. If you'd like an event rental service that takes the stress out of the planning process and makes it less intimidating to entertain guests, Icerabrate is your go-to tent rental company. Browse our website to select your best tent rentals.

Select Your Date
If you're looking for a tent rental company in Dublin, CA that you can rely on, you've come to the right place. ICelebrate Event Rentals has the largest selection of high-quality tent rentals in Dublin, CA. Whether you're hosting an outdoor wedding for 100 guests or you're throwing a gala for thousands, we have the most beautiful tents to choose from. We take pride in providing the bay area with tent rentals they can rely on to be clean and functional. We know that you want your event to be a hit and to do that you need the best bay area tent rentals available to give your guests a reprieve from the sun and a place to relax and enjoy the party.
Why Trust iCelebrate Events for your next party or event?
When you work with us during your event planning process, you will be surprised at how much the process becomes 10x easier from the start to the end of the event. Here are reasons customers can't stop working with us: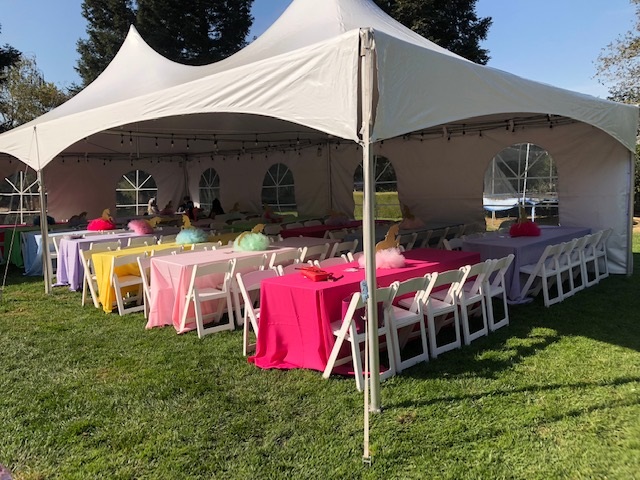 Extensive Experience
As stated earlier, we have been doing this party rental thing for over 20 years, thus establishing ourselves as the company of choice in matters involving tent rentals. No rental company in Dublin, CA, can compare to us in terms of attention to detail and dedication to addressing customer concerns.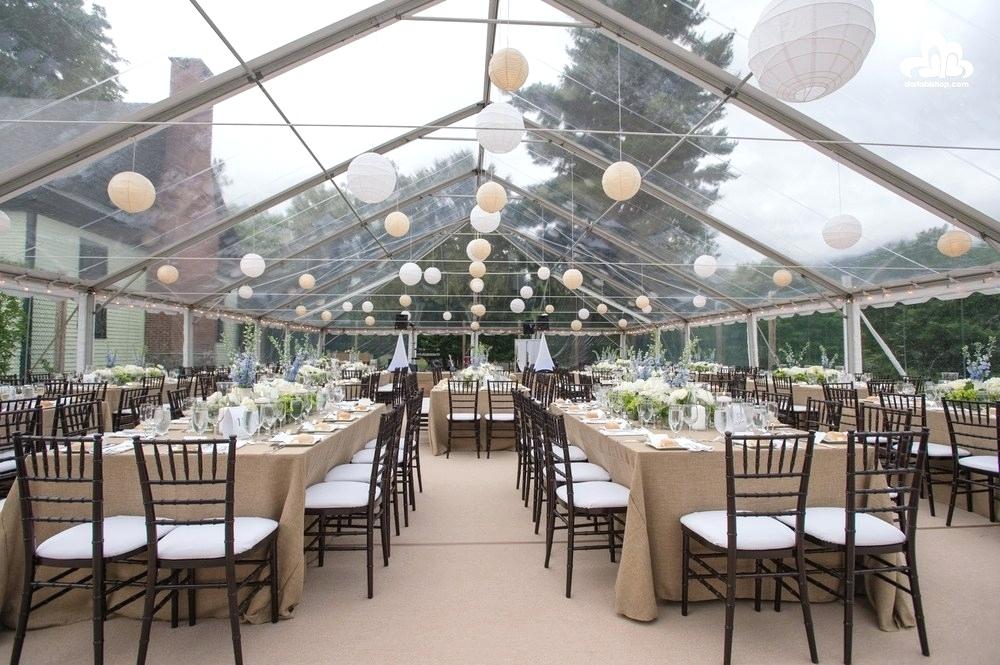 Professional Team
As a top-tier tent rental company, we work with a highly professional staff that prioritizes customer satisfaction and seamless experience. Our team will set up the tent rentals and ensure that the venue is arranged in a manner that aligns with your needs. And if you have any concerns or further inquiries, we will gladly address them.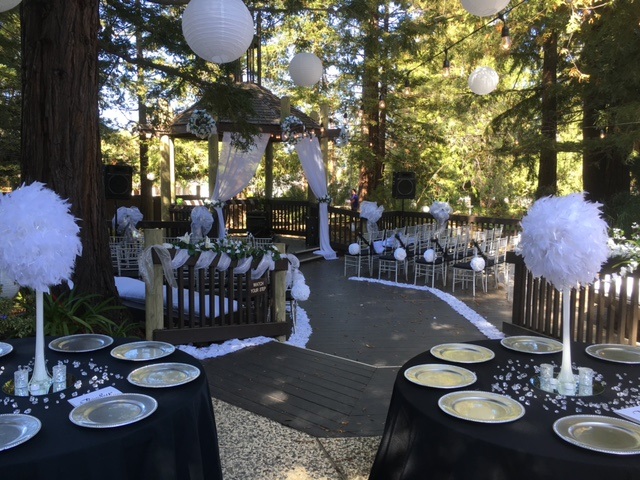 Competitive Pricing
Although the price for each specific tent rental varies depending on its size and your location, rest assured that our prices are the most competitive you will find in Dublin, CA. Ultimately, Our priority is to facilitate events within your budget with no hidden fees. And we frequently run discounted offers on tent rentals via our website, so be on the lookout.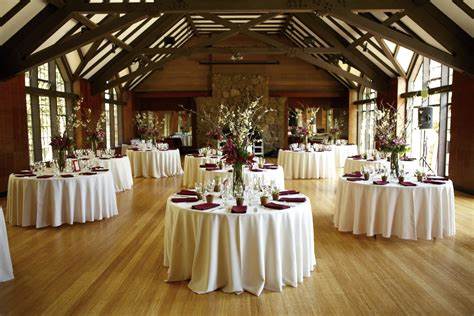 Tent Rentals Plus Other Event Accessories
Most commonly, when clients trust us with planning their events, they want more than just a 'huge cover' over their heads. Since we have been doing this for years, we stock other high-quality event accessories to complete the overall outlook:

Tables and chair rentals for guests to enjoy the festivities comfortably. And you no longer need to purchase chairs and tables for a one-off event while

Dance floors and staging hardware

Linen rentals that set the perfect aesthetic that will wow your guests

Event lighting to illuminate the event, especially during night parties
Select Your Date
Elegant Selection of Dublin, CA Tent Rentals
At ICelebrate Event Rentals, we don't just offer any old tents, our tents are high-quality, elegant, and visually stunning. You'll never have to worry about a worn-out, dirty tent ruining the aesthetic of your whole event. In fact, your tent rental could end up being the centerpiece of the entire party! If you're hosting an event in the evening, tent lighting is a must. With thousands of twinkling lights all around, your guest will be in awe of the beauty.
See All Tents
No matter what type of event your hosting and no matter how big or how small the party, we have the perfect tent to compliment your design and to keep your guests comfortable. The days of ugly, unflattering tents are gone; party tent rentals bay area are now elegant and part of the event decor.
Hosting events outdoors in the bay area is always a great idea thanks to the amazing natural backdrop we enjoy, however, you can't forget the tent! You never know what mother nature will through at you on your event day and your guests will thank you for the shade and space to relax and enjoy their meals. Want to maintain more of the outdoor feel? Check out our clear top tents. These stunning tents are completely see-through, providing the protection you need with the views you love.
Why Choose Us for a Dublin, CA Tent Rental

Dublin area residents have been trusting us with their tent rentals bay area for years. Why? Because we have the largest selection of high-quality, clean tents in the area and our stellar customer service is just icing on the cake. You can think of the team at ICelebrate Event Rentals as more than just your event rental vendor--we're your party planning companion, here to make the process as smooth and easy as possible. If you need help with any part of the tent rental bay area process, we're here to help. With years of experience in the industry, we've done and seen it all, and we use our expertise to help guide others in the process.

Check out what some of our raving bay area tent rental reviews:

- "Ive used ICelebrate on a couple of occasions and have been beyond pleased. What Ive rented, tables, chairs, linens, etc. have been dropped, picked up, on time always. I have them in mind for any events that Ill host. Try them out! But be warned, you wont use anyone else after."- Jana Hamdy

-"Very professional, and they always have what I need! Weve used them from large events to small and we are pleased with them every time. Highly recommend." -Haneen Fallasteen

Our team will blow you away, from our level of professionalism and industry and area knowledge to our gorgeous tents that make the perfect elegant statement at your event.
How to Book My Tent Rental in Dublin, California

Bay area
tent rentals made easy! Booking your tent rentals bay area is quick, simple, and pain-free. We don't believe in making you jump through any unnecessary hoops. Whether you're looking for a wedding tent rental bay area or pop-up canopies for a vendor fair, we make securing your event rentals a breeze with our comprehensive online ordering system.
Follow these simple steps to get reserve your tent rentals today:
1. Select Event Date/Time: Click on the calendar to select your event date and time to check out what's available.
2. Shop Rentals and Add to Cart: Click on "shop rentals" to view the different product categories then add the items you need to your cart.
3. Select Delivery/Pickup Windows: Select delivery up to 1-2 days before your event at no extra charge. Ex. Saturday event may deliver Thursday or Friday and Sunday or Monday pickup.
4. Confirm and Checkout: Confirm your order and hit checkout to enter your payment information. Order over $500 may opt to input a 50% deposit and pay the balance later.
5. Get Excited! Your event rentals are all set.
We deliver all over the bay area including; South Bay, Peninsula, East Bay, and more! Check our delivery area page to see our delivery areas. If you don't see your area listed, get in touch! We're happy to accommodate all our bay area friends and neighbors with high-quality tent rentals.
Frequently Asked Questions for Party Tent Rentals in the Bay Area