Welcome to iCelebrate Event Rentals
Party Rentals Palo Alto

Have you been searching for the best party rentals Palo Alto? iCelebrate can take care of all your needs! The Palo Alto community has always depended on us for top-quality event rentals at a competitive price. We make it a point to streamline our business so we can remain competitive on all our rental items while maintaining the most inviting customer service in the industry. Then please take a moment and check out all of our 5-star reviews on Google and Yelp. Due to our amazing staff, we are proud to announce that just recently we have been voted #1 for party rentals Palo Alto in the Greater SF Bay Area. Let it be known that hands down, iCelebrate is the best choice when picking worthy party rentals Palo Alto and planning a memorable event at a price you can afford without sacrificing quality or customer service.

2 hour, or 22 hour event, enjoy a FLAT RATE. We deliver a day/days in advance at NO EXTRA $.
BOOK ONLINE $5 Off -- Enter Code res19
Customer Self-Pickups for weekend events - Thurs or Fri 12-4PM, return Mon 12-4PM - single flat rate.
Order-by-Date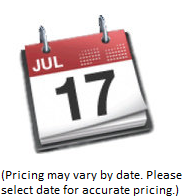 Tents and Shade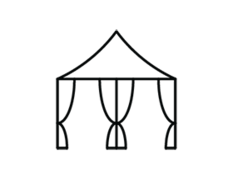 Chairs and Tables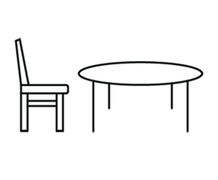 Audio Visual Services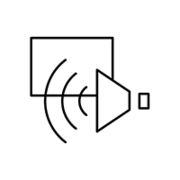 Linens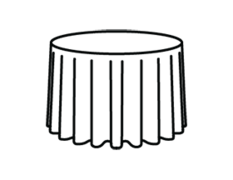 Event Furniture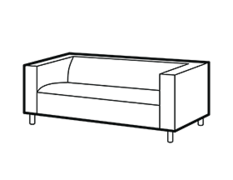 Dance Floors and Stages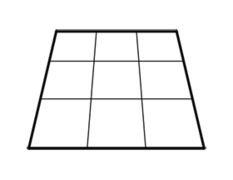 Draping & Backdrops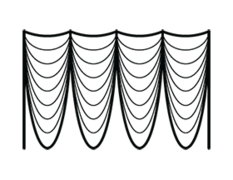 Sound and Lighting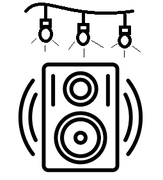 Dining & Dinnerware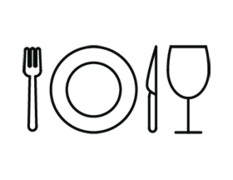 Miscellaneous Rentals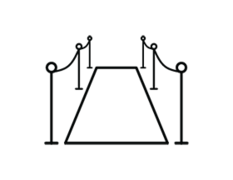 Games & Entertainment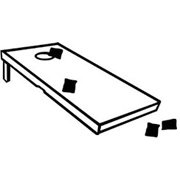 Party Packages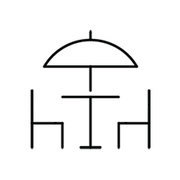 Festival Rentals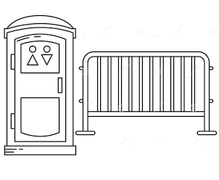 Disaster Relief Tents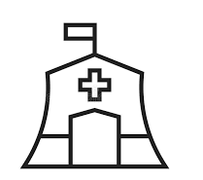 Best Party Rentals Palo Alto

We are known for our party rentals Palo Alto because we have always made it a point to stand out by providing traditional and elegant products that include the following, but not limited to: dance floors, canopy and tent rentals, drapery or draping, stages, backdrops, dinner and glass wear, photo booths, wedding rentals, games, inflatables, event furniture, lighting, audio equipment and much more. Our key to being the best party supplier in town has been making sure our staff is highly trained and always on time with a great attitude. You will quickly find out after using our services that our customer service and quality of our party rentals Palo Alto are the best around. We have provided our event services and rentals to all kinds of celebrations, including weddings, bridal showers, birthday parties, graduation ceremonies, corporate parties, and community gatherings are large scales without a single mistake made. Additionally, having a vast selection of party rental items in Palo Alto enables us to provide you with the ability to personalize your special occasion better than what you've imagined. After visiting our online store, you will also notice fairly quickly that we offer some of the most unique party rentals Palo Alto that you will not be able to find anywhere in the Greater SF Bay Area. As you can tell, iCelebrate can deck out your event stress-free from floor to ceiling without you doing any of the heavy lifting. So pick up your phone or order online today and let's pick out your perfect party rentals!
How to Reserve Your Party Rentals Palo Alto
BOOK ONLINE $5 Off -- Enter Code res17 Reserving your party rentals Palo Alto is easy peasy with our secure online reservation system. Just click the "Start Here" link below and enter your event date and times. Next, take a look through our inventory and as they appear, add the items you'd like to rent to your cart. When you're finished, select checkout and follow the guided steps to complete your party rental order!
Start Here
Tents & Canopies
iCelebrate has a vast selection of tent rentals including, canopies, and table umbrellas for our Palo Alto customers. Here you can choose from large event tents perfect for wedding receptions or church carnivals. Upgrade your party with our table umbrellas and other party rentals Palo Alto.
Get details Now!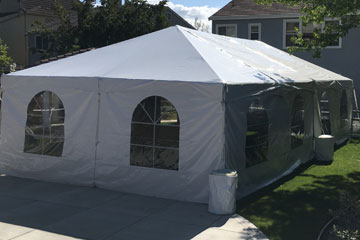 Chair Rentals
Here you'll find Palo Altos best selection in chair rentals and accessories. From the popular white folding party chairs to elegant Chiavari Chairs. iCelebrate can also assist with cushions, as well as covers and sashes perfect for fancy wedding receptions and corporate events.
Get Details Now!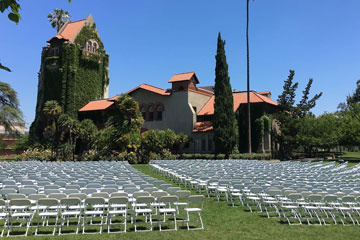 Dinner & Glassware
Add elegance and intimacy to your table configurations with top-quality dinner & glassware. Choose from a variety of plating designs, silverware, and glassware. Call today and one of our event planning specialists will guide through creating the design of your dreams.
Get Details Now!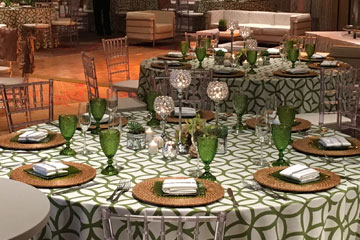 Discover Our Party Rentals Palo Alto
Start shopping by clicking on a catagory below
Best Party Rentals Palo Alto
We are a full-service party rental company. This means we will 100% take care of delivery, set-up, take-down and removal of all your party rentals Palo Alto. ICelebrate proudly serves the great city of Palo Alto and the surrounding metro areas. Don't worry if your location is of concern when using our party rentals! Just give us a call, and we'll be happy to accommodate delivering the party rentals.
Reserve Your Party Rentals Palo Alto in Minutes
Once you have the dates and times confirmed for your event, make sure to reserve your party rentals Palo Alto right away. Many of our items get booked quickly. The easiest way to complete your party rentals Palo Alto reservation is with our website's online booking software. Please browse through our offerings and add each desired item to your cart. When you have all the party rentals, equipment, and services added to the cart, click the checkout button and follow the guided next steps to finalize your order!
Table and Chair Rentals
At iCelebrate, we have made sure to offer a selection of
table and chair rentals
that can fit any occasion and all of your needs. Our party rentals Palo Alto along with a set of tables and chairs really complete an event. We hold very high standards regarding the design and quality of our party rentals Palo Alto. You can confidently take a look around our selection, knowing that finding the perfect table and chairs is likely to happen. Remember, after you've selected the table and chairs to outfit your event, the next step is picking out the table linens and complimenting accessories.
Tent Rentals & Canopies
The
tent rentals
we offer come in many sizes and with many uses. Canopies and Tent rentals are the perfect addition to a company picnic or an outside seating venue. One of the more popular applications is adding the tents to create an elegant wedding reception, completing the look with matching drapes and furniture. These added accessories will beautifully complement other party rentals Palo Alto for your event.
Endless possibilities are available when it comes to our wedding decor. Customizing your tent setup is just scratching the surface. Once you've added the matching drapes and furniture, you can continue with arches, glassware, lighting, dance floors, sound systems, and the list goes on! Rest assured that our unique collection of party rentals Palo Alto is guaranteed to achieve the look of your dreams.
Draping and Backdrop
Draping and backdrop
, offer a much more customized look to the venue when used correctly. Ultimately, this can add that certain intangible element of elegance to the atmosphere. Our expertise can be witnessed by the various colors and techniques used. We offer a variety of draping services to bring your special day to the next level. We are happy to implement this service inside the venue, lounge, stage or wherever this is needed. iCelebrate has the ideal party rentals Palo Alto to push your party in the Greater SF area to a whole new level.
Dinner and Glassware
Are you planning an event that will need
dining ware
? We offer plates, glasses, flatware and every other party rental that is required. We bring that knockout look you've always wanted without breaking the bank. There are a plethora of options and styles for every need. See for yourself and browse through our party rentals online.
Linens for Rent
Luxurious linens
are available for rent as well as other specialty party rentals. Create a gorgeous, jaw-dropping event with our rentable linens, dinnerware, and backdrops online. At iCelebrate Party Rentals, all of our linens are designed to fit the tables we offer, so there is no worry about getting a bad set.
Event Furniture
Event Furniture rentals
supplied by iCelebrate are not your average folding chairs rented out by other party rental Palo Alto companies. We offer unique furniture rentals for staging or photo-shoots. Having a comfortable, high-quality place to sit for your guests is a no-brainer, and we make it easy at iCelebrate Party Rentals. Our furniture selection comes from fine craftsmanship and elegant creations that we're sure you are going to love.
Quality Party Rentals In Fremont CA for Weddings
Wedding rentals of all sorts are supplied at iCelebrate Party rentals. Please take a look through our beautiful offering of party rentals Palo Alto, table linens, and drapes. Make your special event something that the guests will be talking about for a lifetime. Don't forget to check out our unique decor as well as lights, sound, and stages. Our party rentals Palo Alto come clean, ready and beautiful whether you are a bride to be, a wedding planner or staging a home. If you'd like delivery of your rented products, be sure to choose that option as party rentals need to be appropriately planned for routing.
Partnering up with Event Planners
Are you an event planner? We would love you to work with our party rentals Palo Alto. We believe in building strong business relationships that last and offer a personalized touch for other local businesses in the industry.
Safety is Everything with Party Rentals Palo Alto
Safety is a top priority for us. Moreover, we pride ourselves on keeping our party rentals in the best possible condition for renting. There is nothing worse than unexpected getting equipment delivered that is dirty or unusable. Rest assured our employees are SITO certified, ensuring that our party rentals Palo Alto maintain the safety of our guests while bringing entertainment. We clean and inspect all party rentals Palo Alto before delivery or pick up. There is a reason why we were voted number one for party rentals in Palo Alto.
iCelebrate is 100% licensed and insured for your protection.


Have questions? Check out our FAQ


We know you will be pleased by choosing iCelebrate as your preferred supplier for Party Rentals Palo Alto.